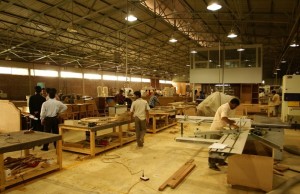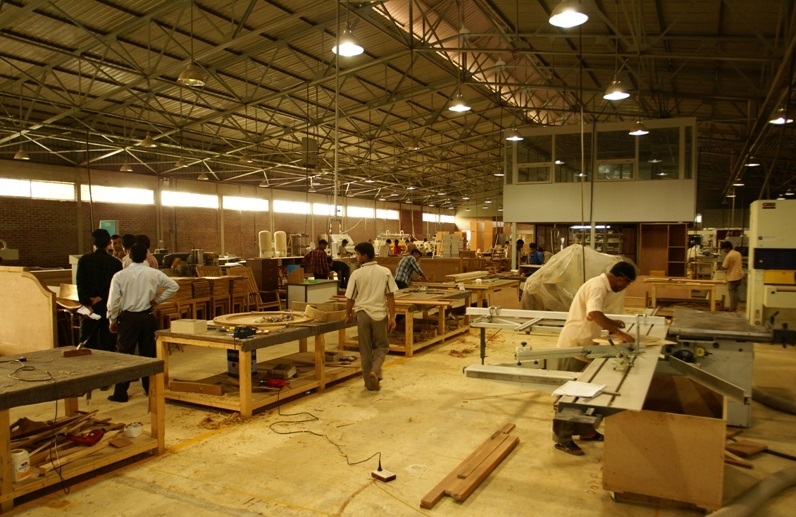 The term "furniture factory" is a very broad one. The product range can be extremely diverse, from what is called "small furniture" (here entering products and small accessories such as shelves, chairs, racks objects, even wooden toys) doors and windows (including double glazing windows doors),furniture for rooms (beds, sofas, sofa sets, cabinets, windows, shelves, bookcases, tables – including tables for TV, audio-video, serving etc.), kitchen furniture, leading to office furniture (mainly desks, computer tables – that often come with stands for the keyboard, central processing unit, printer or all of this -, conference tables, bookcases, mobile bodies).
From all the things mentioned above results a wide range of products that fall into this category, and specializing in the manufacture of one or some of these products is essential, for it is impossible, especially for business at the beginning, to accomplish all of these products at high quality standards.Because the basic raw material in the production of furniture is wood, it is preferable that the factory to be located in an area in which there is high availability of wood and / or transportation options.
The main product is timber but also the wooden panel, which after processing would be transformed into items of furniture. The resulting residues, for example, sawdust, will be re-used or sold. The wooden panel is a product obtained by a process of "rearranging" the timber after eliminating "defects" of the wood ( the red heart, knots, bark parts, etc..). Planks of variable lengths, widths and thicknesses (5000 mm length, 1200 mm width and 16-40 mm thickness) are obtained by means of special industrial machines.
The wooden panel brought a new perspective in the furniture industry and tends to eliminate wood substitutes (PAL, PAG, hardboard and so on). The possibility of producing this panel results in getting a harmoniously balanced product, with which you can work without restrictions. The products offered are the pieces of furniture that can be of various dimensions.
The service itself is woodworking, creating the design according to customers' wishes, packaging and dispatching it. Furniture has been and continues to be very important in the consumption goods industry in most of the countries across the world, regardless of having or not large forest resources.  As a product it is one that addresses a large mass of consumers. The Romanian furniture industry is a priority for the country's processing industry having considerable advantages.
In the Romanian wood industry furniture production represents a complex activity. It is recognized as the best wood processing form considering value added to one cubic meter of raw wood. Standards imposed on furniture products on aspects such as accuracy of processing and finishing have led to a significant restructuring of furniture plant management in the last years.
Above all there is also a remarkable progress of machine systems used in manufacturing technologies. Taking all these aspects into account a furniture factory proves to be a successful business investment. The point is that it could be even more successful and money making if someone chooses to invest in an already existing facility which will save a lot of money than building one.
The Romanian market is very abundant in such opportunities as there are many former  furniture factories on sale in all regions of the country. The only secret is to find one suitable to your needs and start developing your ideas. A very resourceful tool at everyone's hand is: http://businesses-properties.com/former-furniture-factory-from-romania-for-sale/.